Sale!
Nintendo Tri-Wing Screwdriver
$7.99

Professional Grade.
This tri wing screwdriver (size Y0) is specifically designed for small tri wing screws found on and in the Nintendo Wii, Wii-U, Wii-U Game Pad, Game Cube, Game Cube Controllers, Wii Mote, Wii Nun Chuck, Nintendo DS, DS Lite, Gameboy Advance, Gameboy Advance SP, Samsung Galaxy Tab, Apple Mac Book Pro, and many other devices.
In stock
Details
This full length tri wing screwdriver easily removes all the tri wing screws on the Nintendo Wii and the Wii U. The rotating end cap lets you apply the correct amount of pressure to the screw to prevent stripping. It is also compatible with other Nintendo gaming devices such as the Wii nun chuck and Wii mote, the GameCube console and controllers, the Nintendo DS, the DS Lite, Gameboy Advance, and Gameboy Advance SP. You can also use this screwdriver to remove the tri wing screws on other devices such as the Samsung Galaxy Tab and the Apple Mac Book Pro.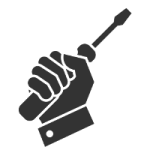 Lifetime Guarantee
If your tri wing screwdriver from NintendoScrewdriver.com ever wears out, we'll send you a new one.  Learn More >>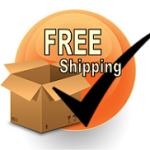 Free Shipping
You have enough to worry about. Let us take care of the shipping.
When you order stuff online, you hate two things: paying for shipping and waiting for your order to arrive. So, we decided that at our store you wouldn't have to do either of those things. When you purchase any tools or parts from NintendoScrewdriver.com, we will not only ship your screwdriver using USPS First Class mail, we'll even pay for it!
*Free shipping only applies to US orders.

The NintendoScrewdriver.com Advantage
There are other sites out there that sell screwdrivers with tri wing heads. We have even tried a few. You will not find a site that gives you a better deal, period. Their price might be cheap, but so is their quality.
What you will find is that their screwdrivers get stripped very easily, rendering them useless.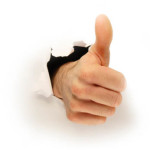 The screwdrivers sold here are high quality guaranteed! If on some strange occasion your screwdriver doesn't meet our guarantee you can contact us and you will get a brand new one FREE. Not only that, we keep our prices low with free shipping on everything we sell.
You can be confident that the screwdrivers you order from NintendoScrewdriver.com will ship fast and stay strong.
Shipping notes: Most orders will ship out within 1 – 3 business days. USPS doesn't "guarantee" a delivery time on First Class mail, so we can't promise an exact delivery date. That said, it has been our experience that they are pretty darn reliable and get there in less than four business days 99% of the time. It has been our experience that many orders will arrive in as little as two or three days from the day that they are shipped.
Specifications
Size: Tri Wing #0
Overall Length: 120mm
Shaft Length: 40mm
Cushion Grip For Increased Torque and Comfort
FAQ's
Do Stores Like Home Depot or Walmart have screwdrivers with tri wing heads?
We've checked all the stores we could think of and not one of them carries a screwdriver with a tri winged tip that will work for small electronic devices. At some of the stores we checked we were able to find security bit sets that contained tri wing bits. The only problem with those sets is that the bits are too large in diameter and too short to reach into the small recessed holes that are found on the small electronic devices that use tri wing screws.
Are there tri wing screwdriver alternatives that are available locally?
There are three methods of improvising this screwdriver that are popular among people who can't wait a few days for one to arrive in the mail.
Small flat blade screwdriver
Modified Phillips screwdriver
BIC Pen
We have tried all of these methods. Some of them sort of work, some of them don't work at all. The main problem with all of them is that they have a good chance of stripping out the screw head. Good luck getting the screw out after the screw head is stripped.
The old adage of using the right tool for the job applies well here. Spend a few dollars, wait a few days and save yourself a massive headache.