---
Welcome!
Welcome to Nintendo Screwdriver, a resource dedicated to providing high quality tools, parts, and guidance for repairing and modding Nintendo gaming systems and accessories.
---
Located in the USA
We are based in, and ship out of, Cache Valley, Utah.
How Long Has Nintendo Screwdriver Been Around?
Nintendo Screwdriver is celebrating its' 7th year of business in 2017! The site has come a long way since the beginning and is constantly being improved to provide a pleasant experience for you.

In The Beginning…
Nintendo Screwdriver started out because of a simple problem; needing to fix a Wii console.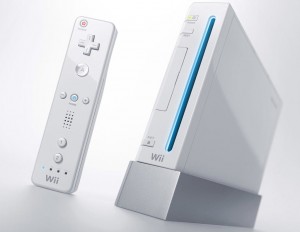 It turns out, the Wii (and it's controllers) doesn't just use a Phillips screwdriver. A little research brings to light that you need a tri wing screwdriver in order to take most of the screws out. This is a little frustrating but you could go to home depot and get one there, right? Not so fast…
Looking around at home depot and asking a couple employees it soon became apparent that they didn't have this type of screwdriver. But wait, just because Home Depot didn't have it doesn't mean Lowe's wouldn't. Lowe's would for sure have one. You guessed it; Lowe's doesn't have one either! It seems you can't find a tri wing screwdriver anywhere but online.
There are sites online that sell these screwdrivers (besides ours) but they seem to all have one thing in common; they sell low-quality tools. Low quality with very mixed reviews. The tip on them gets stripped very easily, they ruin your screws, and they only last about as long as a plate of cookies at a 9 year old's birthday party.
There are alternative ways to try to mimic the screwdriver but they usually cause more of a problem then a solution. These so called "alternatives" are a waste of time. Stay away!

Nintendo Screwdriver Was Born
That's why we decided to provide high quality tools at a low price so hopefully we could prevent others from having a painful experience.
Starting out with only one product, the Nintendo Screwdriver store now holds a variety of tools, parts, and accessories.

Since the decision was made that the screwdrivers and other products sold would be top of the line, we hardly ever get a complaint.
Today there are thousands of people across the United States and Canada that have successfully used our tools and parts to fix their Nintendo products and it's a good feeling knowing that what we send out is high quality.
Why We Provide Free Shipping
When the site first started out customers had to pay for shipping. After a while we realized we could afford to pay for the shipping on orders from our site and that we personally wouldn't want to pay shipping for something small like a screwdriver.
So the decision was made that we would spend a few dollars every time someone ordered a screwdriver to send it off to their residence for FREE. It seems to have been a good thing so far.
How Fast Is The Shipping?
Our shipping is speedy quick because we put order fulfillment at the top of our to-do list every day. It will get to you in 2-5 days. On most occasions we find them being delivered in 2 or 3 days.
Why We Use PayPal For Payments
We use PayPal for our transactions because it is safe, reliable and a well-known secure method for transactions. Whether you are paying with a PayPal account or with a credit card it all goes through PayPal. You can use our website with 100% surety that payments will be secure along with your information and that you will receive a screwdriver within days of your purchase!