Details
There are two types of screws on the case of the Nintendo Wii and the Nintendo Wii-U that make it difficult to open. In addition to several tri wing screws, there are also some very small Phillips or cross wing screws. It is very easy to strip these Phillips screws if the proper size screw driver is not used. The proper size of Phillips screwdriver for these screws is much smaller than the commonly available #0 size. Our set includes a #000 or 1.5mm Phillips screwdriver that is just right for removing the Phillips screws on the case of the Wii and Wii-U.
This screwdriver set includes a full length tri wing Wii screwdriver that easily removes all the tri wing screws on the Nintendo Wii. Both screwdrivers feature a rotating end cap that lets you apply the correct amount of pressure to the screw to prevent stripping. The Wii screwdriver is also compatible with other Nintendo gaming devices such as the Wii-U, Wii nunchuck and Wiimote, the GameCube console and controllers, Nintendo DS, DS Lite, Gameboy Advance, and Gameboy Advance SP. You can also use it to remove the screws on some cell phones and laptops including the Apple Mac Book Pro.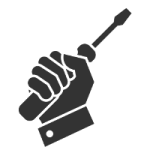 Lifetime Guarantee
If your tools from NintendoScrewdriver.com ever wears out, we'll send you a new one.  Learn More >>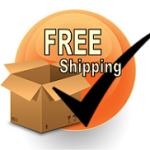 Free Shipping
You have enough to worry about. Let us take care of the shipping.
When you order stuff online, you hate two things: paying for shipping and waiting for your order to arrive. So, we decided that at our store you wouldn't have to do either of those things. When you purchase any tools or parts from NintendoScrewdriver.com, we will not only ship your screwdriver using USPS First Class mail, we'll even pay for it!
*Free shipping only applies to US orders.

The Nintendo Screwdriver Advantage
There are other sites out there that will sell you a Nintendo screwdriver. We have even tried a few. You will not find a site that gives you a better deal, period. Their price might be a little cheaper, but so is their quality. Their shipping might be free, but it is certainly not fast. Many of the sites also sell low quality screwdrivers that strip easily! We guarantee that our tools will stay strong!
Don't waste your time waiting for low quality tools. Order here today.
Shipping notes: Orders received after 11:00 AM MST will usually ship out the next business day. USPS doesn't "guarantee" a delivery time on First Class mail, so we can't promise an exact delivery date. That said, it has been our experience that they are pretty darn reliable and get there in less than four business days 99% of the time. It has been our experience that many orders will arrive in as little as two or three days.